Experienced, Passionate Programmers Who Love to Teach
Excellent instructors are the backbone of any educational institution. At Fullstack Academy, we hold ourselves to the highest standards for educational quality, and that all starts with our teaching staff. Every instructor at Fullstack has several years of programming experience, ranging from 2-20+ years. All instructors also have prior teaching experience, whether in formal settings, like the traditional classroom, or through mentorship while working in senior software engineering roles.
Teaching at Fullstack involves more than giving in-depth lectures and workshop review presentations. Instructors also conduct personalized code reviews of student projects, hold 1-on-1 office hour sessions to mentor students, research/develop new parts of our ever-evolving curriculum, and write code for Fullstack's educational software.
Fullstack instructor teaching javascript to a new cohort
Ben Rodriguez
Instructor
Ben first started programming 3 years into a chemistry degree at Binghamton U. He took an Intro to Computer Science course in Python where he worked tirelessly to make a Snake game with the Snake's body as disco balls work for his final project. He then held a few TA positions to fuel his passion to teach. After graduation he worked in finance and became interested in blockchain and alternative education. He finally made the leap to Fullstack Academy because he believes they can help close the many gaps in the tech industry and is thankful to be a part of it. In his spare time, he loves to invest, experiment with tech (especially blockchain), collect books, and do film photography.
Brian Danielak
Instructor
Brian led a life of educational research, software development, and teaching before joining Fullstack. His Ph.D. in Computing Education Research focused on how engineering students learn software design. In subsequent post-doctoral research positions, his work expanded to educational games, ethnography of engineering practice, and teaching computational modeling and data science. He then developed enterprise level web apps for educational clients as well as personally developing and releasing Transcriptase, a free qualitative data analysis app available on both Windows and macOS. When Brian grows up he hopes to be a superhero, but in the meantime is focusing on his fascination with optimizing learning environments and experiences, modeling and visualizing data, and helping students learn to create technology with code. Outside of work, Brian enjoys improv, games of all kinds, and being inspired by others' favorite forms of geekery.
Collin Miller
Instructor
Collin's first computer program was a polynomial equation solver written for the TI-83 Plus. Immediately before joining the team at Fullstack he was the Director of Frontend Engineering for theonion.com. Outside the office you're likely to find Collin writing, performing, teaching, producing and directing improv and sketch comedy.
Corey Greenwald
Instructor
Corey's programming career began in middle school with video game development. In college, he pursued interests in both neuroscience and programming by joining a machine learning laboratory. After beginning his Ph.D. in Neuroscience at Lehigh University, Corey made the decision to leave and become a professional software engineer. After attending Fullstack Academy in order to update his programming skill set, he worked as a developer at both Rolling Stone and UsWeekly magazines, and has now returned to Fullstack Academy to pursue his passion for teaching.
Dakota Blair
Instructor
Dakota first learned how to program on a graphing calculator, the effects of which linger to this day. Although trained as a mathematician, software engineering comprises most of his professional experience. His passion for diversity in education fueled his in interest in the Grace Hopper program which drew him to the Fullstack team. He is excited to be a part of the solution to the problem of a lack of diversity in the industry.
Daniel Sohval
Instructor
Dan got his first taste of web development while editing his band's Myspace page in high school. After graduating from Vassar College, Dan taught English in South Korea via a Fulbright Teaching Fellowship. He continued his journey working as a developer at a virtual-reality start-up before joining the Fullstack academic team. Dan loves empowering students with JavaScript, almost as much as he loves writing short biographical blurbs!
David Adewoyin
Instructor
David fell in love with programming when he learned how to make a basic static website for his band's music. After graduating from Baruch College, David worked at MTV on the MTV News site and assisted in relaunching TRL's website. In his free time, David tutors senior citizens on how to use their computers, which fostered his interest in teaching. This interest grew into a passion, which led David to teaching at Fullstack, where he enjoys cultivating the future engineers of the world.
David Patlut
Instructor
David, a Brooklyn native, started his journey intrigued by the process of building his own computer system at the age of 10. He naturally gravitated towards software engineering while studying Computer Science at the University of Massachusetts Amherst, and eventually left to attend a software engineering bootcamp in NYC. After completing his certificate, David worked in a variety of areas as a web developer ranging from small team startups to massive corporations. He was always drawn to the idea of alternative education and looked for a path that would allow him to become a vital piece in the bootcamp industry. David became an instructor and has pursued his mission of educating and inspiring the next generation of software engineers. David is also a freelance photographer and enjoys having an outlet for his creative nature in his downtime.
David Yang
Instructor
David has an undergraduate degree with a double major in computer science and electrical engineering. He's been programming since age 7, when he wrote his first line of C, and hasn't stopped throughout his educational and professional career. Beyond his extensive coding experience, David mentored developers while working in senior engineering roles at Gilt, BrightWire, and RecycleBank. He is also an adjunct professor at Columbia University and has taught programming to hundreds more students through his startup venture, MBA Code School.
Eliot Szwajkowski
Instructor
Eliot began programming when he was 12. Developing websites, Flash applications, and building a game engine. He studied computer science in college, primarily C/C++, but left after a few years to move out west and attempt to start a company. After the company failed, he came back to NYC where he managed restaurants for a stint before deciding that programming was his true love. Deciding to refresh his skills at Fullstack Academy as a student, he attended, became a fellow, and then left to work for companies such as WorkMarket, ADP, and Bloomberg. You can find him at nights as an Instructor for the Flex Immersive curriculum.
Eric Katz
Instructor
Eric brings a wealth of programming and teaching experience to Fullstack. Eric has a degree from the Massachusetts Institute of Technology (MIT) and over 15 years of professional experience as a software engineer, at companies like IBM and iCapital Network. Eric has also taught web development at New York University for over 10 years.
Finn Terdal
Instructor
Finn wrote his first lines of code in a college philosophy class — he attempted to make an evolutionary artificial intelligence, and…it went about as well as you'd expect. But despite having bitten off more than he could chew, his curiosity was stoked, and he decided to devote his time to programming and computer science after graduating. Before coming to Fullstack in Chicago, he worked as the Technology Manager for Hatch Innovation, managing an investment crowdfunding portal for the state of Oregon. He has a life-long love of teaching, spending time leading workshops, and on-boarding new coworkers.
Gabriel Lebec
Instructor
Gabriel is primarily a self taught programmer, writing his first line of code in QBasic at age 12. From there, he taught himself the fundamentals of C and studied C++ while studying at Georgetown. After college, Gabriel explored more modern programming languages as a freelance developer, and after a stint in the medical research industry, returned to his programming roots by attending Fullstack Academy. Gabriel became a Teaching Fellow after graduating Fullstack, and then an Instructor. In addition to his long-standing coding background, Gabriel has teaching experience as a trainer of medical technicians and as a teaching assistant in upper-level life science classes.
Geoff Bass
Instructor
Geoff started programming as a freshman in high school by taking classes in Visual Basic and Java, then discovered his love of teaching while tutoring classmates in statistics at the University of Pennsylvania. After graduating, he worked in the tutoring and test prep industry for several years, where he tutored a wide range of subjects, trained other tutors, and developed curriculum. Along the way, Geoff rediscovered the joy of coding and enrolled in Fullstack Academy as a student. He then went through Fullstack's fellowship program before becoming an instructor, and feels incredibly lucky to be working at the intersection of his passions for technology and education every day.
Jess Bracht
Instructor
Jess began her programming journey in high school, where she took her first courses in Visual Basic and Java. She spent her college days studying Computer Science, as well as teaching anything she could get her hands on, from programming and engineering to English and piano. After graduating, she pursued a career as a software developer in the finance industry before landing at Fullstack to fulfill her passion for teaching.
Julissa Napoletano
Instructor
Born and raised on Staten Island, Julissa earned her computer science degree from the College of Staten Island in May 2018. Before discovering her love for programming, she had studied to become a nurse and worked in the mental health field for 3 years. But upon taking her first CS course, Intro to Programming In C++, she instantly became obsessed and shifted gears. In her time as a CS student, she founded her own Women In Technology club, where she mentored other women in CS and engineering—and in fact still mentors club members to this day. Her experience pursuing a degree in tech instilled a passion in her for creating more diversity in the industry—and she's really glad to be part of those efforts here at Fullstack Academy and Grace Hopper Program.
Matthew Short
Instructor
Originally from upstate New York, Matt holds degrees in both Theater and Math, with graduate work in the latter. Overall, he's accumulated about a dozen years of teaching experience, focusing on Math and Programming. He stepped away from the classroom for a few years to be a software engineer at Google, but has since returned--because though he loves being a practitioner, his true calling is mentorship.
Natalie Lane
Instructor
Natalie, born and raised in Delaware, found her passion for programming in her early college years. Also around this time, she fell in love with teaching while working as a ballet instructor at her local dance studio. She moved to New York after getting her undergraduate degree and worked in the financial industry as a software developer for a couple years. Natalie feels lucky to have landed at Fullstack, where she can combine her passions for technology, mentorship, education, and diversity.
Nimit Maru
Instructor
Nimit has programmed throughout his life, as a student majoring in CS & EE, as an entrepreneur, and as a professional developer. Nimit's teaching experience includes mentoring junior developers while at Yahoo!, leading the engineering team at Bloomspot, and teaching business school students to code at The Wharton School, his alma mater, among others.
Orlando Caraballo
Instructor
Bronx raised, Dominican Republic born, self proclaimed hippie, consciousness hacker, software developer, problem solver, engineer and instructor are all adjectives to describe Orlando but he prefers to refer to himself as a human being with way too much time on his hands to pursue his interests. Always looking for the next challenge, Orlando has dedicated his life to seeking out truth, integrity and clarity in all things around him. Orlando received his Computer Science degree from Binghamton University in 2006, has worked as a software engineer for roughly 8 years and has since spent his time educating others on how to create ethical technology as well as how to be a better humans. When not pondering on how to improve himself or his surroundings he often finds himself reading, playing video games, meditating, pursuing some immediate interest, drinking tea or challenging the minds of those around him.
Priti Patel
Instructor
Prior to becoming a software developer, Priti performed IT audits at an accounting firm, where she realized she was more interested in building applications than in auditing them. She graduated from the first-ever Grace Hopper cohort in New York and then worked as a Software Engineer in Brooklyn, during which time she also mentored Fullstack students and tutored high-schoolers in SAT math. She's excited to come full circle as instructor at Fullstack Chicago, the one campus she has yet to conquer, and specifically to spend time with the women of Fullstack Chicago's Grace Hopper Track.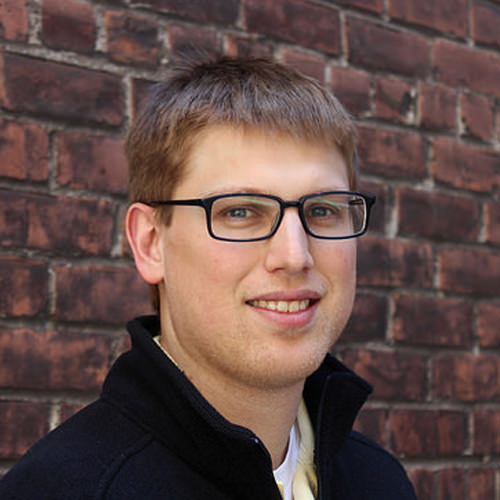 Scott D'Alessandro
Instructor
Scott has had a life-long passion for teaching and technology and previously founded a technology training company. After selling his company, Scott further pursued his interest in tech as a student in Fullstack's very first cohort. Upon graduating at the top of his class, he was recruited as Fullstack's first teaching fellow, and then as an instructor. Scott brings deep teaching and mentoring experience to Fullstack, and he currently runs the Foundations pre-course in addition to developing for Fullstack's educational software.
Are you a programmer who loves to teach?
We're always looking for great people to join the instructional team. Join Fullstack and help change tech education.
Careers at Fullstack